http://www.muscleandfitness.com/muscle-fitness-hers/hers-nutrition/6-tips-clean-eating-while-dining-out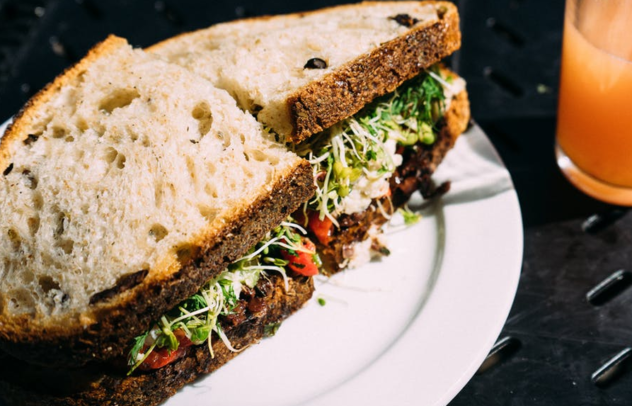 Eating clean while dining out doesn't have to be stressful. Whether it's a girls' night out or family occasion, if you're looking to stay on track and control what goes into your body, follow these simple tips to ensure a stress-free dining experience.
Check Out the Menu Online Ahead of Time'
Most restaurants have a website where you can find their menu online. This allows you to plan ahead and choose the healthiest option before you dine. Some restaurants will also include nutrition facts for their menu items, so you know the calorie and nutrient information. Just because you plan to order a salad doesn't necessarily mean you are eating clean. Some salads offered at restaurants contain as much fat and calories as a fast food burger! To stick to your clean eating plan, try to choose a restaurant that offers nutritional information for their menu items, so you know exactly what you are getting.
Ask for Dressing On the Side
If you opt for salad as a healthy alternative, be sure the dressing (or dips/sauces) comes on the side. Many dressings and sauces are loaded with refined sugars, chemicals, and saturated fats. Your healthiest options for salad dressing are balsamic vinegar and olive oil. If the restaurant doesn't offer those choices, having the dressing on the side will allow you to control how much of it you consume and cut down on the calories.
Create Your Own Entrée
Don't be afraid to ask the restaurant if they can make you a simple plate of protein (fish, turkey, chicken, or lean beef) with a side of veggies. Requesting an off-the-menu dish—the way you need it—is the best way to ensure you stay on point with your clean eating plan. You can also ask that they cook your food a certain way—no oils, salt, etc. Most restaurants are happy to accommodate your requests.
Pass On The Bread
Passing on the bread basket—and the butter—can save you some major calories. Most restaurants serve white bread, which ranks high on the glycemic index and can cause a quick spike in insulin. Insulin stops fat burning in its tracks. If you do opt to indulge in some bread, the portion should fit in the palm of your hand.
Drink Water
Drinking water before your meal is a great way to avoid overeating. It's also a much healthier option than soda or juice, many of which contain more sugar than a candy bar. If water isn't your cup of tea or you simply want something different, opt for green tea with a touch of honey. This way you'll get the sweetness, along with a host of beneficial vitamins, minerals, and antioxidants.
B.Y.O.F.
Yes, I said it! Bring your own food, and don't be ashamed of it. Most restaurants don't have a problem with this as long as you don't bring in a bag with another restaurant's logo on it. You may get some strange looks, but you'll feel great knowing you set out with a plan and succeeded.
Source: 6 Tips For Eating Clean While Dining Out – Muscle & Fitness Hers